Used Labeling Equipment
With a good eye and a good mindset, your business has grown. No longer can you meet the demands of an ever-growing market with just a small production line. And so you find that you need more help—in the form of a labeling machine to ease your label application needs. But there's a question you need to address: do you buy brand new or used labeling machines? 
Certainly, it is cheaper to buy a used label applicator than a new one, but there are a number of factors you'll need to consider: 
Reliability: with used machines, you'll certainly see the good old signs of wear-and-tear. Can your machine hold up against the more common issues in labeling, namely: tearing, peeling, curling, bubbles, or wrinkling? If so, then that used machine may just be for you.
Versatility: you have to remember when buying used machines, especially if the seller is far from your location, that you may not get the chance to see this machine operate until you've completed the sale and gotten your hands on it. As such, it is important to make sure that your machine is versatile and can withstand the rigors you know your newfound production vigor will put it through. 
Efficiency: is buying new vs. used going to affect the efficiency of production? A more outdated machine may certainly be an improvement from manual labeling, but is it going to hold up when you need hundreds of finished products at the end of each day? If you need faster and more efficient production, it may be wiser to invest in a newer, more updated labeling machine.
New Technology: in whatever business you find yourself in, innovation and new technology are always incorporated. Older machines may seem reliable, but they certainly will eventually be obsolete. Perhaps investing in newer machines will help you propel your business to the ever-brighter future. 
Used Bottle Labeling Machines and Packaging Machinery:
Purchasing used labeling machines, induction sealing, and packaging machinery will definitely provide a path to lower machinery purchase costs- and it will feel like a great deal. But watch out, you could be setting yourself up for huge costs that far outweigh any savings you thought you might make by purchasing second-hand. 
There are many 'unseen' costs of purchasing used label application machines, sealing machines, and other packaging machinery. This is especially the case with Labeling machines.
Consider Employee Skill Set Requirements
The skills required to operate older labelling* machines will far outway the skills to operate modern good value labeling equipment. Increased skill set employees mean, increased training and dependence on higher-paid more experienced staff to keep an old machine running (if you can find such staff – or keep them). Newer labeling machinery provides ease of use technology such as touch screen controls, motor speed synchronization, and far more simple job changeovers; put simply new labeling equipment is usually far easier to operate. Setting up an old/used machine and teaching employees to properly use it can quickly eat into the "savings" you made buying the machine.
Second Hand Labeling Machine Condition and Reliability
Reliability is a big factor. Although a machine may look like it is in good shape from the outside, used equipment is subject to previous wear and tear including items that might not be immediately visible. Even with a thorough manual inspection from a skilled technician, there are internal problems that can be missed.  To name a few of the very likely things you will inherit; consider bent shafts, worn down gears and teeth, electronics on its last legs, obsolete operating systems, and electronics, and mechanical parts no longer produced. 
Loss of production
The Big One:  Loss of production TIME. 
When production stalls your reputation, your profits, and your business opportunities can all be significantly impacted.

Lengthy job setup times are NOT GOOD things; even if you have the advanced skill set of employees to do them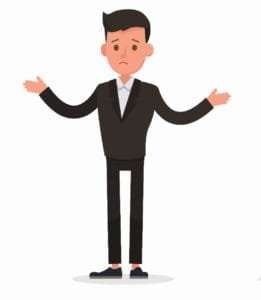 now. Compared to new labeling machines, most old machines have significantly longer and more complex set-up procedures. 
Would you buy a car you could not serve for all the likely AND unlikely service events?  New and old machines alike come with the responsibility of maintenance. Maintenance of old equipment is a much more tricky affair that often involves long waits for replacement parts;  if you can find them or if they still exist. You may want to back yourself that you are qualified to self-service an old labeler, however, labeling machines have a simple task that is achieved with literally thousands of parts.  Even experienced label machine representatives and engineers call upon their teams to solve some issues – with your old labeling machine you are a team of one with a fraction of the labeling know-how of a company that designs and supplies the current labeling machinery.

Good new labelling* equipment can be serviced quickly if a problem arises. "Current" parts are much faster and easier to identify, reorder and install.
Consider the enhanced position you are in if you were to order a good value LabelOn™ labeling machine with its online gallery support.  Communicating any service issue is instant, recorded for future reference, and identified using pictures and video of current machinery and parts (see below).
Label Machine Service - LabelOn™ Gallery Asset
Older labeling equipment may initially have a lower bottom line, but could really cost you in the long run. Current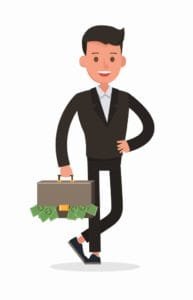 labeling machinery allows for ease of use, quicker training, assured service and support plus significantly fast job turnaround.
Buying your labelling* machine, induction sealing machine and other packaging machinery can be a big decision, for your production process, its dependability, and your pocketbook. 
You really need to find great machinery; where you know it will work without breaking the bank or compromising the integrity of your production.
We have solutions:
We provide the options that fit your needs and your budget- you won't be overspending here. We can provide consulting and testing before you purchase your label applicators, induction sealers, or other packaging machinery. We are confident that in most cases we present the best value production solution.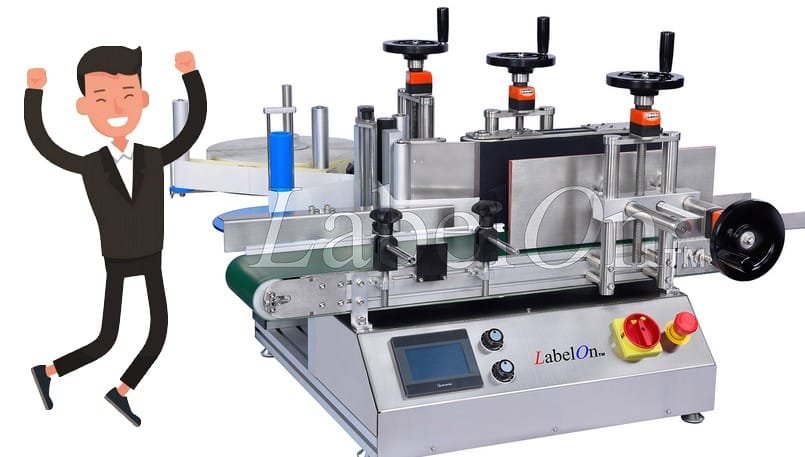 If you are looking for affordable and trustworthy Labelling, Sealing, and packaging machinery, visit Adeneli Packaging websites and talk to one of our machine specialists,
Give us a call at (844)-233-6354 (844-ADENELI) or click the direct chat link below!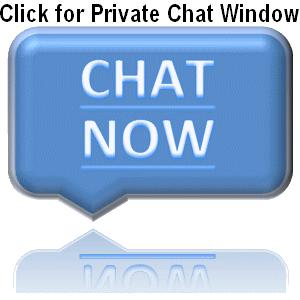 http://adenelipackaging.com – https://label-on.com/ – https://sealeron.com – https://capliningmaterial.com
*Labeling vs Labelling: We understand that you may see 'labeling machines' and 'labelling machines' within our web content. These are synonymous- just spelled differently in different regions of the world. We want our posts to be available to our world-wide audience, so we freely interchange the spelling to encourage easy searching for our content. Please rest assured, we are doing this on purpose!