Simple, Effective Way to Get a Batch Code
Hot Foil Coding for Batch Numbers and Use By Dates
 Hot Foil Coding
Hot Foil Coding is a very simple and effective way to get a batch code or a use by date onto your product via its label.  It is a clean, no messy inks or solvents, solution where what you see is what you get.
Put simply the labels on the machine pass through a gap between a heated type set holder and a backing pad.  Just in front of the heated type set is an ink ribbon a little bit like what you might see in old printers or typewriters.  The heated type set is placed on the end of a short stroke pneumatic cylinder. At the end of a label feed the controls of the LabelOn™ give a signal to the pneumatic cylinder of the hot foil coder to stamp onto the Label.
Placement of the stamp is adjusted mechanically by screwing the stamp to the desired height and horizontal position on the stationary label.  Controls on the labeller let you set how long the pneumatic stamp stays out, and a separate temperature controller lets you set the temperature for the heated type.  Changing the stamp is a simple matter of changing the brass type letters.
Hot Foil Coder Ribbons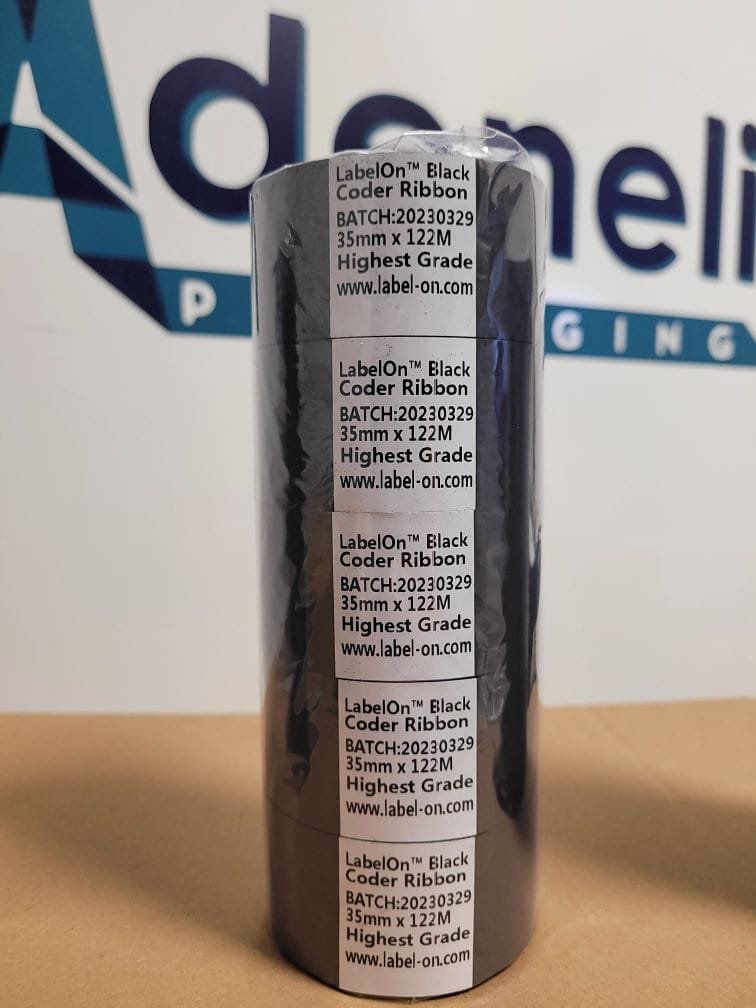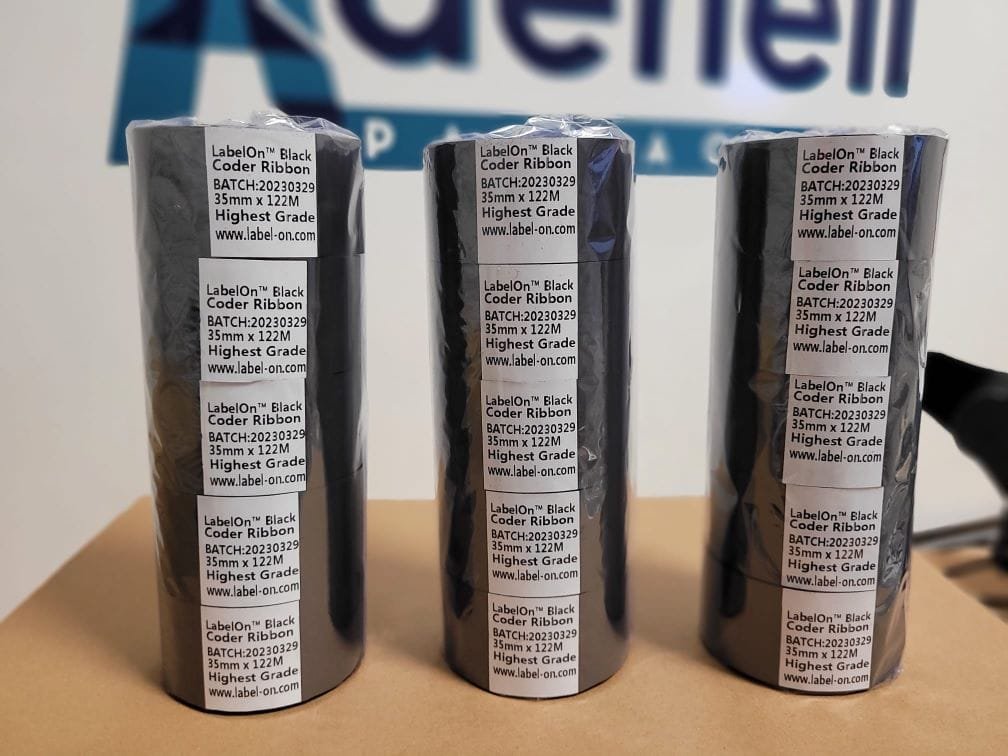 Very Competitive Pricing on Coding Supplies. Contact us for your requirements!