Induction Sealing
SealerOn™ offers both High End Medium Priced Induction Sealing Equipment and Entry Level Low Cost Induction Sealing Machinery.
Click Here to View our range of machines.
The SealerOn™ Induction Machine range is offered to achieve Optimal: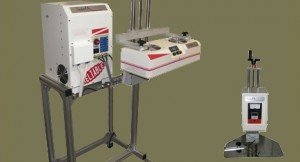 Machine Value

Entry Level Induction Sealing

Reliability

European Compliance (safe) Equipment
Depending on the range of caps/lids shapes, different SealerOn™ Sealing Heads are offered.
Features incorporated into this range include:
Air Cooled
Simple Controls
Semi-Automatic Induction Sealing Option
Capless Semi-Automatic Induction Sealing Option
Mid Level Automatic Induction Sealing Option
Emergency Stop on Mid Level Unit