Full Wrap Labeler
There are a number of types of label applicators, and if you are specifically looking to label bottle products, then the wrap labeling type might just be what you need. These wrap labeler machines apply the labels by rolling them onto the container surface, and the labels they cater to are generally more straightforward than other types of labels. The wrap-around label also covers the circumference of your bottle/container, providing you more space for the contents of your label. 
Big or small products are represented by their labels. All the planning and effort that goes into these labels are well worth it as long as it gets the attention of the consumer. This then leads to new sales and business opportunities for the company. But no matter how great that label is, one thing is for sure: if it's not placed properly on the product, it will not look good.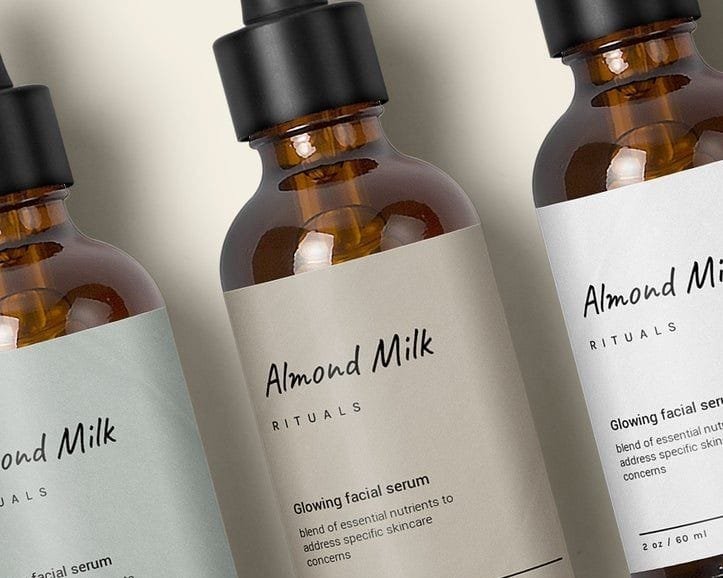 But you may argue that some people find a lopsided label quite charming and homey. However cute as it may seem, it certainly doesn't scream future-professional-big-business, now does it? And how many products are you willing to label by hand? Although a business may start out with hand labeling their products, as the company grows, having this crucial part of the process automated or even semi-automated, is the natural next step, not only to help ease your burden as the manufacturer but also to maintain that accuracy that you most certainly want to have in your production. 
There's a myriad of things to consider about your product label. What material is your label made of? What kind of container are you going to use? How will you apply said label to this container? Once you and your supplier have figured these things out, you can then move on to your next step: figuring out what kind of label applicator you're going to use.
Whatever wrap label machine you choose, you will need to understand the following factors and how you will go about with the kind of label you will use:
Once you've worked out the kinks of your label and have fully figured out their placement on your containers, you then have to consider whether you want the manual, semi-automatic, or fully automatic type of wrap labeler machine. 
These machines can apply about 1200 to 1800 labels per hour, depending on the type of label you use but usually wraparound labels are easier to apply, and therefore, fully labeled products can be churned out at a faster rate.
Whichever wrap labeling machine you settle on, you will find just how much more time you'll have back, seeing as how you just made your life a whole lot easier with your choice of wrap labeler machine.
Bottle and Jar Labeling Machine with Longer Wrap and Tilt Adjustments
Round Bottle and Round Jar Labeling Machine with Long Wrap and Tilt Adjustments
Taking our standard LabelOn™Basic 500-WRAP, this machine had the following options added for our client:
1) Long Wrap Conveyor;
The Standard Wrap Labeling Conveyor is 300 mm Long (11 7/8″)
The Long Wrap Labeling Conveyor is 400 mm Long (15 3/4″)
This Option includes a Main Conveyor width Upgrade to 152.4 mm (6″).
This client was advised to use a Vacuum Wrap Conveyor for this Job, however, label end alignment was not so critical for their client.
With the above, the Digital fine-tuning of Synchronized Speed Controls on the touch panel coupled with Fine Tilt Controls on the label head achieved excellent label ends alignment with their extra-long label.
2) Tilt Adjustments – Tapered Products;
There is a significant amount of solidly engineered hardware included with this option. The Label Head Mounting is upgraded from the Standard Wind-Up/Down mounting (A Z-Axis Adjustment) to Mounting that has 3 Axis of Directional Adjustment (X-Y-Z) and Two-Axis of Tilt Adjustment (X-Y).
2.1 Fine Controls of Label Head Positioning.
The added Adjustments can extend the alignment capabilities of the front and back ends of the labels beyond the recommended 85% for this method of label application.
With quality containers, precision height matching of the leading and trailing edge of long labels up to 95% wrap are possible with this machine – even 100% wrap labels.
2.2 Tapered labeling (Requires Tilt Adjustment Options)
This client sometimes has containers that have a slight taper. Such Containers tend to rise in the WRAP CONVEYOR section.
To counter this rising container, the WRAP Conveyor Mounting has its mounting upgraded to include a Y-Axis Tilt Adjustment.
Also, the Backing Plate has its Mounting Upgraded to have a Y-Axis Tilt Adjustment.
Understanding Tapered Round Container Labeling
A spinning rotating tapered product has a surface speed that varies with the height of the product. That is because the circumference of the container is different at different heights. A well-Designed Label for a Tapered Round Container will have a "Smile Shape".
The WRAP CONVEYOR Labeling method is ONLY recommended for very slightly tapered products. If you look at smile labels as they sit on the label roll the top edge and the bottom edge of the label that will peel off will move relative to the top edge and bottom edge of the label roll (that remains on the machine). When we dispense/peel a label from the roll, on the machine, the label roll does not move up or down it remains at the same level.
HOWEVER, the top edge and the bottom edge of the smile-shaped label do move up and down as the label is dispensed. With the standard or long WRAP CONVEYOR Labeling method, for the duration of the label dispensing, the label is in contact with the spinning container.
Labels on the Dispensing Label Head DO NOT want to go up and down.
Labels on the Spinning Container DO want to go up and down to conform/wrap onto the spinning container and stay at the same height on the container.
For containers that have more than a slight taper, this "tug of war" can lead to label tracking issues on the Label Dispensing Head and on the Container itself.
Vacuum Wrap Option Available:
Vacuum Wrap Labeling Machine - LabelOn Basic - VW
A Vacuum Wrap enables the label(s) to be completely released from the backing paper prior to application. Hence, labels are free to "slide" on the Vacuum Belt in a path that matches the spinning surface of the product. This eliminates the "tug of war" between the label dispensing head and the Container's Spinning surface and removes the tracking issues on the Label while reducing tracking issues on the Container as the label wraps/conforms to the container.
At LabelOn™ we have listened to the market very carefully.
Economic Labeling Machines need to operate like the more expensive and larger labeling machines. The LabelOn™ Basic Labeling machines need to get out a good level of production volume, accurately and (*importantly*) with the ease of set up found on our bigger budget labeling machines.
Our Basic Labeling Machines have Touch panel controls and Synchronized Motor Speeds. When you have Basic Labeling Machines with the features we have packed into our Basic Series Bottle Labeling Machines you have Labeling Machines that require a much lower operator skill set than the skill set required to operate other low-cost Labeling Machines that fail to include the features of the LabelOn™ Basic Range of Low-Cost high Production Labeling Machines.
Password Protected Access
A relatively New standard feature on our Basic Series is Password protected access to the machine controls. This gives you the option to have only authorized staff make changes to the machine's touch screen settings.
Instant Chat Link: https://view.label-on.com/chat
Contact details:
(North America) www.adeneli.com
(Asia Pacific) www.benefel.com.au