Labeling Machine Common Faults and Solutions
It cannot be helped that with machines, problems may eventually arise. As such, it is only imperative to know how to go about labeling machine fault finding. With the rigors associated with daily production, it is expected that something may go awry. However, if one knows how to solve the issue, then the stress associated with these happenings will certainly be diminished. 
Given the growth of your company, you have now decided to upgrade to a more appropriate setup. When you decided to invest some of your hard-earned money into one of the LabelOn™ Labeling Machines, you expected nothing less than the absolute best, and that is always what we aim to deliver to you, our valued customers.  As such, we provide extensive services for you and your machines, targeted towards making your life easier and addressing whatever issues may arise. 
Labeling machines were designed to make your workload easier. With their promised efficiency and positive effects on productivity, it is no wonder that you decided to upgrade. They also generally have lower instances of errors, as their programming is usually well-adapted to suit your specific needs. Once a fault is found, it is then that we must find the perfect solution. With how imperative these labeling machines are, any delay in finding an answer could cause a significant pang on production and even these short time spans could spell disaster for your business. As such, we at LabelOn™ have made it a point to help you with your labeling machine fault finding needs. 
Labeling Machine Fault Finding Process
We have a set process that we can walk you through via different avenues, be it by email or call, to help you as soon as you need it. Our processes are driven by a fundamental understanding of how our machines function, the possible problems which may arise depending on the machine and its configurations, and whatever untoward incidents may have occurred for the fault to ensue. You do not need to worry over these, however, as our experts can solve these problems and get you and your production line up and running in no time. 
We address a variety of variables that may have contributed to the labeling machine fault at hand, and help you in troubleshooting the issue. Our process is simple and efficient, with no time wastage—time you can put back into running your successful business. 
At LabelOn™, we strive to give you the best in both machines and whatever labeling machine maintenance you will need with regards to our equipment. We work for you and your production, making sure you get everything you need when you need them. With us, you are certainly in good hands.
How to Solve Common Problems of Labeling Machines?
A key strength to our labeling machine supply is how we go about fault-finding.
For LabelOn™ when there is a problem, we treat it as an opportunity; an opportunity for us to shine and show our clients how we pull clear from any other labeling equipment solution that is on offer.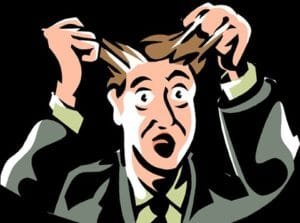 "it's not working anymore"
Like any machine behavior that you are trying to understand, it is important to identify the various parameters and controls that can affect the process.
These variables can then be examined in ISOLATION to see which one (or more) variables are causing the behavior; then we work to get the behavior we want.
A good starting point is to carefully describe the behavior and to identify ANY "known" changes of conditions/variables from the last time you were getting the behavior you want.
Troubleshooting the Labeling Machine
Try to think of ANY "known" changes of conditions/variables from the last time you were getting the behavior you want; these can include:
Changes of labels/rolls
Changes of products
Changes of Operators
Change of a Touch Panel Memory
Changes of machine location and/or a change of a Power Outlet
The next step is we then work with screen sharing and video calls to help the client truly understand what is happening and how the variables identified and controls available can influence the machine behavior.
Using Video calls, phone calls,  Screen sharing, and our unique customer-client Gallery, problems are identified, solutions are found and records are updated in a very efficient process.  The basic premise we try to work with is having the client involved in finding and fixing the problem; in contrast to simply applying a mysterious service measure that somehow gets things going again.
We know our equipment and make it our business to ensure you know our equipment as well.