Sticker Labeler Machine
With the expansion of your business, you now find that the more numerous the types of products you sell, the more difficult it is to find a labeling system that works for you. You need versatility, flexibility, and interchangeability of your sticker labeling machine components or modules without the complicated changing processes or worse, needing a new machine for each product you offer. That's where the LabelOn™ Mini Synergy—and its many talents—come in.
Sticker labeling machines typically are used for round products. But since your products are unique, they don't always conform to the usual shape, and so you'll need a component for your sticker labeling machine which can hold these oddly-shaped bottles and ensure they are labeled accurately each time. This is where pucks come in handy.
Packaging pucks are small devices that hold the bottles so they can be moved through the labeling line without their irregular shape interfering with the bottles' configuration. They come in a variety of shapes and materials but are usually round. The pucks can allow for only one side of the bottle to be labeled, ensuring accurate placement each time. 
Pucks also have the great advantage of reducing your equipment costs, simply because you don't need to buy new component parts for your machine. The pucks are adapted to suit your bottles' configurations without you having to change the entire machine itself. You won't need any new parts for your sticker labeling machine, apart from the pucks themselves. You will need only configure your production setup to allow for the use of the pucks and you're all good to go.
Another advantage of packaging pucks is the stability they provide for your bottles as they move down the production line. Since the containers are irregularly-shaped, without pucks to stabilize them, they may hamper the production process. The use of pucks allows for more efficient rates of production without stressing over whether the bottles can handle the speed or not. 
The pucks also serve as protection for your bottles while in the fast production line so you can rest easy knowing your bottles are in good hands down the conveyor belt.
With the adaptability offered by these pucks to our sticker labeling machines, it's truly no wonder why the LabelOn™ Mini Synergy is a powerhouse that can meet all of your labeling needs!
Labeling Unstable Products
For products that are unstable, we have a solution where you can use your LabelOn™ Mini machine and we can arrange for a set of pucks that you can easily load and unload to achieve the accurate labeling you need.
Pucks Labeling Kit
In this video, we are using the one puck, but when we supply you there would be 50+ pucks supplied.

Labeling Unstable Products with Pucks
In this video, we label a tall thin round bottle. Pucks can also be used for labeling products that are not round. For example, if you have an oval sided container that you want to wrap a label around, the puck would have a flat on one side; so a guide rail can "square the product" before it passes the label peel point, and enters between the wrap belt and the wrap backing plate.
LabelOn™ Mini Synergy
The LabelOn™ Mini Synergy 510 – WRAP Labeling is Continuous.
The bottle enters between a Wrap Belt and a backing plate.
The Mini Synergy matches the speed of the label and the wrap belt.
The LabelOn™ Mini "Synergy" Range is a significant step up from semi-automated labeling and a great first step toward a production line.
This truly is the "Mini" of Labeling machines. Everything you would find in a larger machine and outgunning all competitors in this small footprint label machine arena as well as MANY larger footprint machines.
Compared to our Standard LabelOn™ Mini Range Enhanced features include:
PLC and Touch Screen Control
The Standard range of Mini machines consists of a basic dedicated board with a LED display
Higher Labeling Speed
Taller Standard Label Head (apply taller label)- and two even taller label height range options
Larger Capacity Label Roll Holder
Speed Synchronization of Label Head with other motorized modules on the machine
This is a big enhancement not found on The Standard range of Mini machines
Improved Label Head Mechanics
Easier Access Electronics
If you move forward with a LabelOn™ Mini Synergy, you won't look back as your operators will become familiar with mechanics and controls that are very similar to our full-size production machines.
The LabelOn™ Mini Synergy Range
Its Much more than a Mini Labeling Machine
At LabelOn™, we have listened to the market very carefully. Small Labeling Machines need to operate like our larger labelling machines.
The Mini Labeling machines need to get out a good level of production volume, accurately and (importantly) with the ease of set up found on our bigger LabelOn™ Basic labeling machines.
Our Small Labeling Machines have Touch panel controls and Synchronized Motor Speeds. When you have Mini Labeling Machines with the features we have packed into our Bottle Labeling Machines, you have Labeling Machines that require a much lower operator skill set than the skill set required to operate Small Labeling Machines that fail to include the features of the LabelOn™ Mini Synergy Range of Small Labeling Machines.
If you are looking for affordable and trustworthy Labelling, Sealing, and packaging machinery, visit Adeneli Packaging websites and talk to one of our machine specialists,
Give us a call at (844)-233-6354 (844-ADENELI) or click the direct chat link below!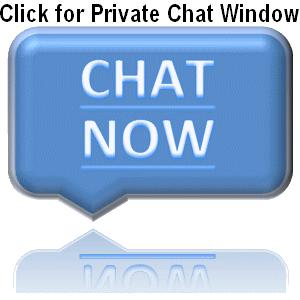 http://adenelipackaging.com – https://label-on.com/ – https://sealeron.com – https://capliningmaterial.com
*Labeling vs Labelling: We understand that you may see 'labeling machines' and 'labelling machines' within our web content. These are synonymous- just spelled differently in different regions of the world. We want our posts to be available to our worldwide audience, so we freely interchange the spelling to encourage easy searching for our content. Please rest assured, we are doing this on purpose!