Your Labeling Machine Supplier
Whenever a labeling machine supplier or representative would quote you for a job, it is only responsible for them to find out all that they can about your work and then quote you a fair price depending on the speed you need to have this work done for you, along with what is known as a "contingency factor". These factors are unforeseen and cannot be accurately predicted. If all goes to plan, then you get a good labeling machine delivered at a fair price. 
A more experienced labeling machine supplier is able to approach a job properly, with enough knowledge of possible contingency factors which may arise. This experience ensures that you—the client—get a fair price without you nor the supplier needing to compromise at a later time. Such experienced labelling machine suppliers are even able to minimize the unknowns in a job. 

Supplying your company with self-adhesive labeling equipment requires this experience, as well as good communication between the supplier/manufacturer and the client. It is important to keep in mind that the first step in the process is – identifying your needs and what issues may arise, even before moving on to the quotation and the eventual supply phase. This will decrease any contingency factors in the future. The less information your potential supplier "requires" before they provide you with a quote, the more likely is the possibility of higher contingency factor pricing added to your initially agreed upon price. 
This is why we at LabelOn™ pursue a thorough process with our clients. We help you by identifying your needs prior to giving you a quote for the labelling machine you need. Those looking for a fast budget figure from LabelOn™ will be given a realistic pricing range that will be narrowed down at the time when a formal quotation process can be commenced. 
So what will your self-adhesive labeling machine supplier need to know about your product?
Bottle Shape – For self-adhesive labeling machines, the shape of the bottle is one of the first things your potential labeling machine maker will ask. Bottle shapes are classified into flat-sided, oval, and round. Within the round classification, there are cylindrical and tapered bottles, and some even need an orientation feature. This feature allows for the labeling of the products even in the presence of handles, flat panels, or markings on the bottle.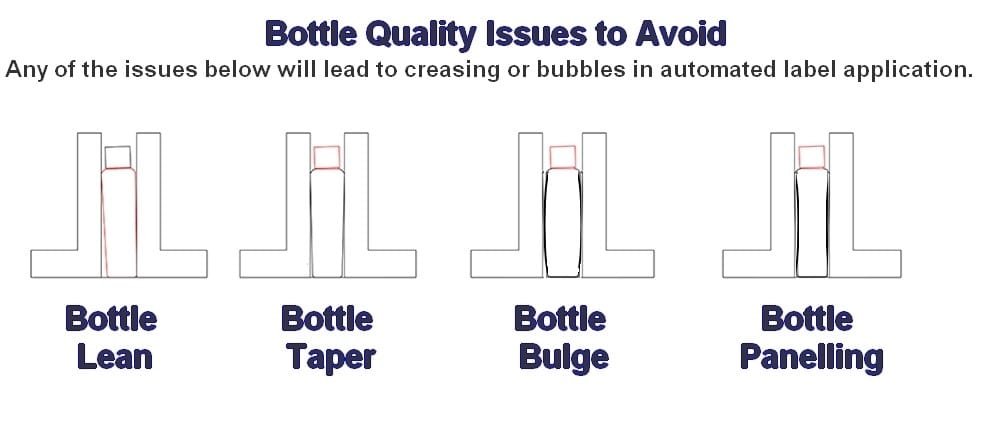 Bottle Size – Bottle sizes are defined by their height, length, and thickness. For round bottles, size is usually determined by height and diameter to better describe the bottles' dimensions.
Bottle Label – With labeling machines, bottle labels are dispensed in rolls which should fit with the machine you will purchase. The range of label roll diameters and heights is important information needed in any machine proposal.
Label Panel – Label panels are the areas on the bottles where the labels are expected to be placed. Some panels are recessed on the bottle's surface—an important factor to consider especially for round bottles. These panels also need to be noted to understand if there is enough room left for label placement for the bottle shape even when typical variations in bottle dimensions are encountered.
Number of Labels – This factor is especially important for round bottles. Some bottles require only one label but depending on your product, it may be necessary to have more than one. For round bottles, a wrap-around configuration may need to be determined early on in your inquiry process.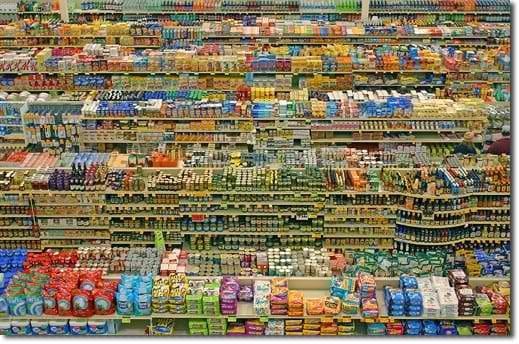 Product Labeling
Product labeling does involve more than just understanding the products and their labels. The process also requires an understanding of the production environment and its requirements. An experienced labeling machine supplier will also inquire about the available space in your production line, the height of your existing conveyors, and the speed of any other inline equipment. Even the skill of the operators is assessed as this can affect the minimum level of equipment that can be offered. 
Labeling Machine Manufacturer
Before you approach a labelling machine supplier about their labeling equipment range and options, it is a good idea to obtain a quick budget range of pricing. If the price range proposed works for you, then ensure that most of the above-listed considerations are thoroughly covered in your labeling machine manufacturer supplier's price quote. Based on the information presented, you will then be ready to make the best decision for your business.