In this day and age of online shopping and one-click purchases, you'll still find people who prefer to shop in supermarkets and look at the rows upon rows of products of different varieties. The different colors and sights are inviting to many and the masses are still swayed by beautiful product presentation and great packaging. This is where your label applicator machine can help you differentiate yourself from the competition. 
When you're just starting out with a product newly introduced to the market, the presentation can mean not just the survival but also the thriving of your merchandise. Great product presentation draws people in. It is the face of your company and reflects the values and goals that you want to show the world. A good label on great merchandise can even affect the psychology of consumers, as novelty and uniqueness pique the interest of people. Once the consumers are drawn in, you've already won half the battle. Trust is then developed as these consumers get to know the caliber of your merchandise and when all goes well, your product will draw them over and over again, ensuring a great cycle that benefits you and your consumers equally.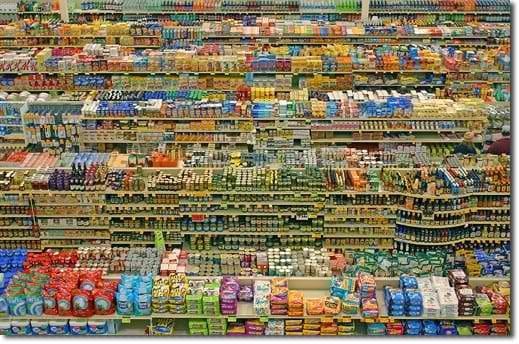 Now with all products out there, the law of economics is applicable. The constant demand for your product means great production rates for your company. The production expenses are then amortized within each individual item made and these items could then be sold at a more affordable value towards your consumers. In the end, the products you provide practically pay for themselves. 
Product Manufacturing and Labeling Application
The typical steps in manufacturing a product prepared for the retail market involve the following:
Filling

Capping

Sealing

Labeling

Packing
While each of these steps can be carried out manually, by far, the most difficult and often frustrating task among them is applying self-adhesive product labels by hand. If a label applicator machine could carry out its job flawlessly, it will raise the effectiveness of all the preceding steps carried out to be able to prepare your market-ready merchandise. If your machine does it well enough, you'll even be rid of rejects, wasted labels and containers, and ensure that no product is thrown away and no resources wasted. 
The Responsibility of Your Label Applicator Machine Manufacturer
The manufacturer's labeling machine has a big responsibility because it is the product labeling that is the primary presentation packaging of the product. During manufacture, if this stage of production goes wrong it could push costs through the roof for you as well as the plant operators. The necessary price increases to recover these costs and the consumers suffer as a result. Higher costs or poor shelf presence due to borderline labeling may ultimately lead to the loss of sales.
In the production of your merchandise, not rejecting subpar labels goes against your business' personality in the marketplace. With the importance you have placed on good presentation and labeling, borderline or low quality labels simply will not cut it. If you are interested in preserving your product and company's identity, investing in good label applicator machines may just be your best bet. It just makes sense to do the job right the first time instead of taking a hit-or-miss approach with your business. 
The Right Label Applicator Machine
LabelOn™ puts emphasis on your company's values and upholds the belief that we can help you in achieving all of your labeling needs. Contact us today so we can help you achieve all of your production goals.