Cannabis Labeling Requirements
The world of packaging not only encompasses the usuals with food and cosmetic products but now, it has evolved to include the world of green—cannabis. Cannabis legalization has impacted the world, not just economically, but also with how it is viewed by the masses and what other products can be derived from it. The cannabis world has its pros and cons of course, but if there is one aspect that affects many cannabis packaging suppliers and distributors, it is knowing the cannabis labeling machine can provide the outcome of the approved cannabis packaging requirements and required cannabis packaging labels without compromising the allure that a good package has on its potential consumers. 
Cannabis Packaging Requirements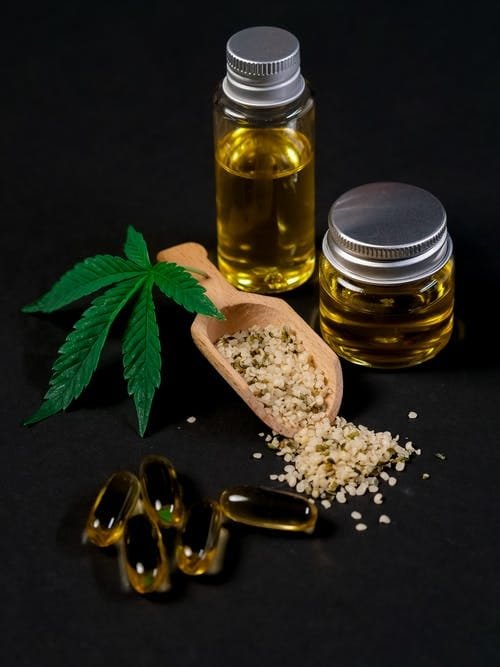 The US Federal government now has an established way to label cannabis for medical and adult use. Once these cannabis packaging requirements are met, one then has to figure out how to make their cannabis packaging labels look appealing on their products. After all, nothing beats good packaging. 
With the growing number of cannabis distributors came the increasing number of ways that these products are packaged and enjoyed by the masses. These include the following:
Cannabis packaging glass jars

, both glass and plastic: with the world's increasing concern about sustainability, single-use plastics are now getting less and less popular. As such, packaging with reusable glass jars or even reusable plastic ones, is a more down-to-earth way of giving the consumers what they want. 

Cannabis pre-rolled in wraps or papers

: this well-loved packaging is the more traditional way of enjoying

cannabis

, with the consumer's choice of using different types of papers namely, rice paper, hemp paper, or even the well-known blunt wrap. 

Cannabis Vaporizers

: with how the world is now obsessed with vapes, vaping weed is now the next new thing. It has its perks with the easy adjustability of the dose, and the subtlety that comes along with it makes this a popular way of enjoying one's cannabis needs.

Cannabis Concentrates and Extracts

: these are products of distillation and they sure pack a punch. Containing the essentials from the plant itself, these products let the consumer enjoy the best of cannabis with all the versatility and potency that comes with it.

Cannabis Medicated Balms

: balms seen on the market today have increasingly included on their ingredient lists cannabidiol (CBD), which has all the properties of THC found in cannabis, without any of the psychoactive properties. To the consumers who wish to enjoy this plant's benefits, these balms are an incredible addition to the market.

Cannabis Edibles

: cannabis products have been part of cultures for millennia and their effects of relieving stress and providing that euphoria are well-documented. Edible products enjoyed by many include candies, chocolates, gummies, and capsules, giving the consumer a well-deserved treat for a long day's work.

Medical Marijuana (
MMJ)
is a rapidly growing industry and continues to look like an attractive option and a smart move for manufacturers to service.
In fact, medical marijuana alone is expected to be a $40 billion industry by 2025 and could grow to $100 billion by 2050 if all 50 states legalize it. MMJ products have moved way beyond simple prerolls – the industry now has products ranging from edible medibles to health and beauty that have penetrated the market.
With all that's happening in this new pioneering gold rush, we have the behind-the-scenes processes of product packaging to help make your products stand out on shelves at dispensaries. We also have compelling on-pack promotional know-how that puts the end-user in contact with you and vice versa and we KNOW how to integrate this with your packaging.
There are so many variables in place when it comes to Cannabis Labeling Machine you run into a whole host of complications at every stage of the project getting your product to market. Here at Adeneli, we specialize in a concierge consultative type approach. Rather than dealing with multiple vendors, each providing a single aspect of your product packaging, our customer-tailored Adeneli Packaging gallery gives you a single point of reference, ensuring your containers, labels, seals, and other consumables work with your production line machinery. What we uniquely provide to our clients is our innovative flexibility and direct access to our partner network of industry experts and suppliers. We will even work directly with your existing preferred suppliers.
Our expertise lies in cannabis labeling machine, the labels themselves, and induction sealing our partners introduce coordinate, filling, capping, and other production line machinery in a cost-effective manner. Our primary consideration is always to bring forward efficiencies and issues you might not even be aware of and save you from wasting time and money with incompatibilities.
With the ever-shifting sands of what you need on your labels maybe you need the flexibility of on sight content printing onto your labels.  Adeneli is a Silver Partner to Epson and has some unique Label solutions that can be integrated with or placed beside our labeling equipment.
We can custom manufacture labeling and sealing equipment for unique packaging. Are your products packaged in glass containers? We are at the cutting edge of sealing your products in Glass.
The newest addition to our product line is a breakthrough sealing material for capped and capless induction for Glass packaging!
Go to the next level to make the ROI on your packaging truly pay for itself. Tribe Mobile is our on-package interactive promotional system allowing for small and large-scale sweepstakes or feel-good donations right off your packaging.
Build sales with compelling and enticing campaigns and build your company book value with an active customer database.
Adeneli is MMJ packaging friendly. No matter the stage of your current production we have years of experience in dealing with packaging solutions. We understand every decision needs to be supported with an effective ROI return. We even have financing solutions available.
Visit www.adeneli.com or call us toll-free at 844-ADENELI (844-233-6354)