The short answer is you. Here at LabelOn™, we flip the notion of expensive call-out charges where you can expect overly-expensive charges per hour as a technician makes their way to your facility to work on your automatic labeler machine, on their timing. 
The technician in the old-style approach wants to be the only person that can fix your auto labeling machine. It's his job; if anyone else can fix it, he's out of a job. The machine supplier that subscribes to the old-style service technician also wants the service technician to be the only one that can fix your automatic labeler machine. You can be sure their technician takes less than a third of what you are charged. Not to mention the common predatory pricing tactics used for spare parts used on a service call.
How LabelOn™ Helps Service Your Automatic Labeling Machines
The LabelOn™ range of automatic labeling machines is a wise choice from a value and operations perspective. We keep meticulous records made available to you, enabling you, our client, to be self-sufficient along with whatever packaging solution is perfect for you.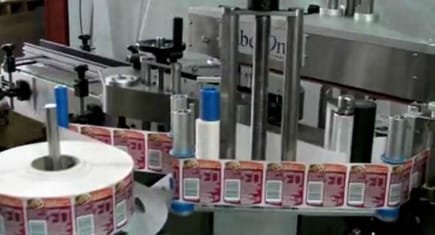 We believe in the importance of providing our utmost best for our clients. We offer you empowerment by giving the best services for your company and best labeling equipment along with our repository of information, e.g., a library of videos and pictures and our experts' ever-expanding knowledge base on permanent record as well as our online galleries, all available at your disposal. 
Our automatic labeler machine and all of their records were designed to be coupled with today's technology and to grow alongside your company while still maintaining the human touch. The design and the information that we provide enable labeling machine operation, service, and maintenance to be carried out by suitably qualified technicians in your own staff or contracted technicians of your choice—people whose availability you control and whose expertise you are well-versed in. 
Our engineers and technicians are on standby and available to take your call immediately should the need arise, and within a few minutes, you will be in touch with someone to help you troubleshoot whatever issues may occur. 
In the unlikely event, there's a problem we've never seen before, we've got the records and the resources to figure out that problem in a collaborative approach that can involve a number of our staff, parts suppliers, and our vendors. You won't be waiting for a technician to return back to base, trying to describe a problem that he's never seen before. You and your appointed technicians will be working with a team that enjoys the challenge of working out a solution and whose motivation is to hear how impressed you are with the way your service issue was handled.
No matter the issue with your automatic labeler machine, there's no better partner to the rescue than LabelOn™!